Salon Central Hairdressers Colchester
We are here for all your hair and beauty needs, at great prices.
Who Are We?
The Salon Central Group was founded in 2010, in the heart of Colchester. We create amazing styles at unbeatable prices. The company's aim is to provide hassle-free, quality hairdressing at better prices than our competitors. Now eight years on, we have been able to grow into further locations and have salons open across Suffolk and Essex.
The vision of Salon Central hairdressers Colchester, is based on providing excellent services at competitive prices. To help our exciting growth, all our branches have been updated to enhance the working environment. This has been done to benefit both our employees and our customers. When you visit Salon Central, we can guarantee that your visit will always be a pleasurable one!
Our Services
Part of our vision is to offer high quality hair and beauty services to men, women and children. Our hair services for men include a cut and finish tailored to your unique wants. We are also proud to offer special prices for child's cut and finish.
For ladies our hair services are vast and varied. Whether you are looking for a simple cut and finish, or a complete restyling, we have the experience and knowledge to make you love your hair. With our great prices, it would be silly to go anywhere else!
If you are looking for something more drastic than a haircut, we can ensure that we have the skills to transform your hair with excellent products. Our colour services include everything from full head foils to toner. You can find the full list here.
When it comes to changing your hair colour, we use Matrix. Salon Central Hairdressers Colchester use this hair colour that is the number one professional brand in the USA. This advanced technology will ensure a consistent outcome so that you get a salon perfect colour with fabulous condition and rich radiant shine after every visit! We do not want you to leave our salon wondering if your hair colour will last, we can guarantee that it will!
Matrix offers an array of professional hair colouring options for us to choose from.
Our expert staff will work hard to create a custom shade especially for you. We will offer a full-spectrum of colours to appeal to your tastes. This can be for the colour shy to the fashion-forward! If you are not happy with the shade we create, we will mix it again, until you are satisfied.
Besides hair services, we are also proud to offer beauty care for everyone. This includes permanent hair removal as well as treatments for acne, skin tightening, pigmentation and much more!
At Salon Central we are proud to offer the world's leading Laser, innovative intense Pulsed Light and Bl Polar Radio Frequency systems by Zeolight. This provides an effective and affordable alternative to surgical procedures. This system is at the forefront of innovation and it brings our clients the most advanced IPL system available in the industry. Find out more here!
Why Choose Us?
Salon Central hairdressers Colchester are at the very forefront of the salon industry. We are proud of the services we offer and the skilled staff we have. Let us give you 5 reasons why you should choose Salon Central:
Our salon is open every day!

All the stylists we have employed are fully qualified and experienced

We are proud to be a unisex salon, offering great services for men, women and children

Our many and varied ways to book an appointment make it a stress free process!

We welcome complimentary consultations and walk-in appointments
Need we say more?!
Contact
Get in touch with Salon Central hairdressers Colchester today! Our team are here to ensure that you feel great about your hair and beauty. You can reach our team through our online booking app where you can let us know what you are looking for, when you would like your appointment and with whom. Our team can be reached on 01206 369 400 or fill out our contact form.
Let us show you why we are the best. Visit Salon Central hairdressers Colchester today!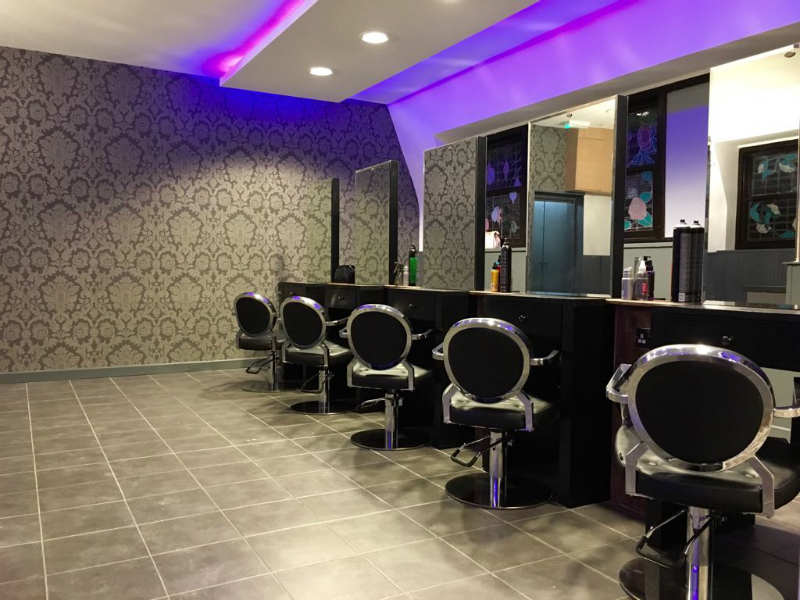 Chelmsford (01245 690360)
Colchester (01206 369 400)
Maldon (01621 927 080)
Braintree (01376 349 656)
Witham (01376 617 740)
Love Ur Hair (01206 369 400)
Salon Central
8b Eld Lane
Colchester
Essex
CO1 1LS
(01206) 369400