Cheap and Reliable Hair Salon Ipswich
Are you looking for a cheap and reliable hair salon Ipswich?
Who Are We?
Salon Central is a leading hairdresser with salons across Suffolk and Essex. Founded in 2010, we are now proud to be able to offer our services in 6 different salons. Our company aims to provide hassle-free, quality hairdressing at better prices than our competitors. We are able to do this by using our knowledge and experience from the past 8 years.
The vision of Salon Central is based on providing excellent services at competitive prices, and this has lead to our success. To help our company grow even further, all our branches have been updated to enhance the working environment. This has been done both for staff and for our clients. We want your experience with us to be a pleasurable one!
Our Services
Being able to be a cheap and reliable hair salon Ipswich, means that we offer a wide range of services for all our clients. These are services for both men, women and children. We want your salon visit to be a whole family day out!
Ipswich
The Ipswich team at Salon Central are proud to be able to offer our excellent services to the citizens of this historic town. Our Ipswich team are ready to make you look and feel fabulous after every salon visit!
Ipswich is one of England's oldest towns, with many historic buildings and architecture. It is not only known for being culturally enriched, it also has an artsy influence. That is why we feel like our salon fits in perfectly. Let our cheap and reliable hair salon Ipswich help you transform your looks and make you feel right at home in this beautiful town!
Hair Services
Our services for men include men's cut & finish as well as men's colour. We also provide child's cut at special prices.
For women we are able to offer ladies cut and finish, blow dry for different lengths of hair, re-style cut and finish as well as different colour services that can be found here.
The employees of Salon Central are all highly qualified and trained. This allows them to be able to offer the best possible service for all our customers. They are always happy to serve you and transform your hair and looks.
Another reason why we are a cheap and reliable hair salon Ipswich, is due to the products we use. We only want the best for our clients. Therefore we use hair colour from Matrix, which is the number one brand in the United States.
This advanced technology of colour allows a consistent outcome so that you receive the perfect colour with a fabulous condition and rich, radiant shine. We want to ensure that our customer's hair colour will stay radiant and in great condition long after their appoint with us. Matrix can guarantee this.
This advanced product allows us to find the perfect colour for you. If you crave a subtle colour change or a complete transformation, our expert team will be able to create a customer shade for you. If you are not satisfied with the outcome, we will ensure to find the right colour for you.
Transform yourself with professional salon hair colour from Salon Central!
Beauty Services
At Salon Central we are also proud to offer beauty services for all our clients. This includes IPL/laser treatments and can be used for permanent hair removal. We also help our clients with treatments for acne, skin tightening and rosacea. See the full list here.
At Salon Central we offer the latest in the world's leading laser, innovative intense pulsed light and Bl Polar Radio Frequency systems by Zeolight. This provides an effective and affordable alternative to surgical procedure. This again highlights our role as a cheap and reliable hair salon Ipswich!
Booking System
When you decide to use Salon Central for your hair and beauty requirements, we will assure you that your experience with us will be stress free and comfortable. This begins right at the beginning, when you book with us.
We have a booking system for everyone. Whether you prefer to speak on the phone, you can all our Ipswich team on: 01473 806 434 or use our online form. We are extremely proud of our new and easy to use booking app on our website. By using this you will be able to tell us what service you are looking for, when you would like it and by whom. You will then receive a confirmation by email!
At Salon Central we are also happy to welcome walk-in appointments for those who are a little more spontaneous. You can also book through our social media pages: Facebook and Twitter!
Our Ipswich branch is proud to be open Monday to Saturday!
Contact
If you are looking for a cheap and reliable hair salon Ipswich, contact Salon Central today! We want to be your one port of call for all things hair and beauty. Our highly qualified team are friendly and will provide a stress free service every time. Call our team today to find out more! – 01473 806 434.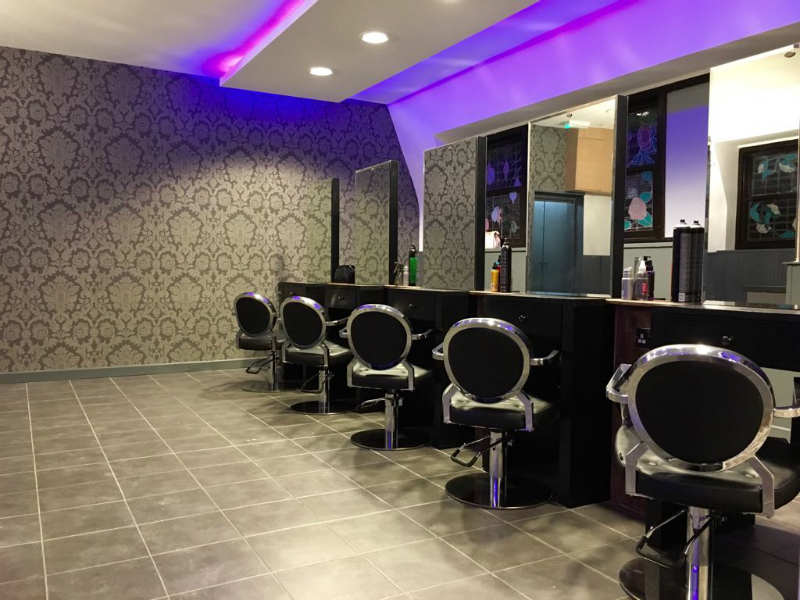 Chelmsford (01245 690360)
Colchester (01206 369 400)
Maldon (01621 927 080)
Braintree (01376 349 656)
Witham (01376 617 740)
Love Ur Hair (01206 369 400)
Salon Central
8b Eld Lane
Colchester
Essex
CO1 1LS
(01206) 369400